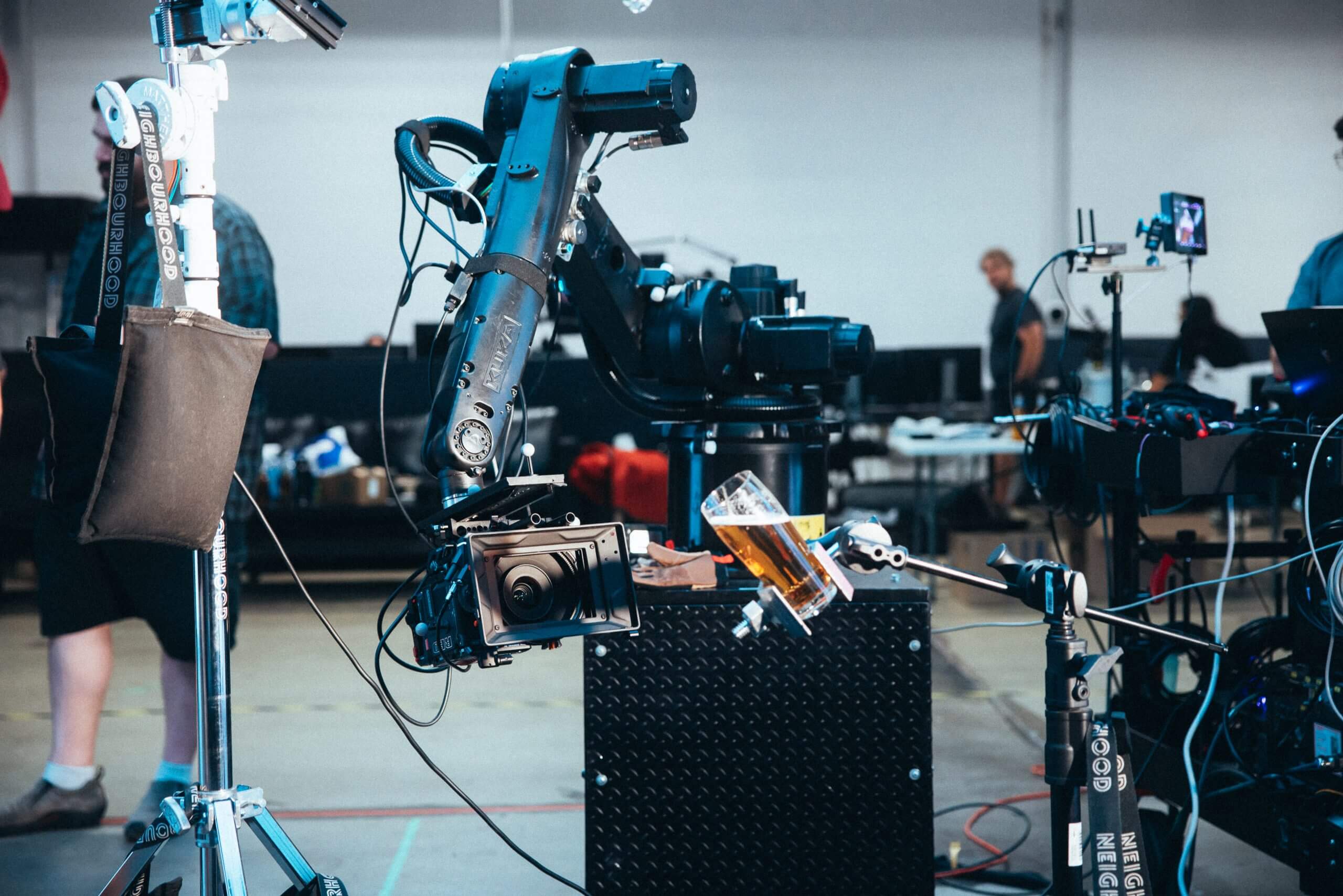 At Marsmoco, we specialize in motion control cameras to deliver exceptional filming results for your brand. Whether for film, television, or social media – our robotic arm service is available all over Ottawa to help you capture the perfect moments.
Our robotic arm rental includes accessories like focus and zoom motors. This ensures that our clients have access to a range of cinematic shots which cannot be achieved any other way.
We utilize robotics technologies to provide an unmatched service that exceeds conventional camera techniques. Our robotic arms are carefully designed to ensure smooth operation and high performance during every shooting session. We understand the importance of delivering quality visuals, which is why we dedicate ourselves to working with our clients to tailor a solution that meets their needs and expectations.
We pride ourselves on being the go-to choice for motion control cameras throughout Ontario province. Our experienced operators are always on hand to lend their expertise at any production stage, from setup to operation and post-production activities. This commitment guarantees an efficient workflow without compromising on quality results.