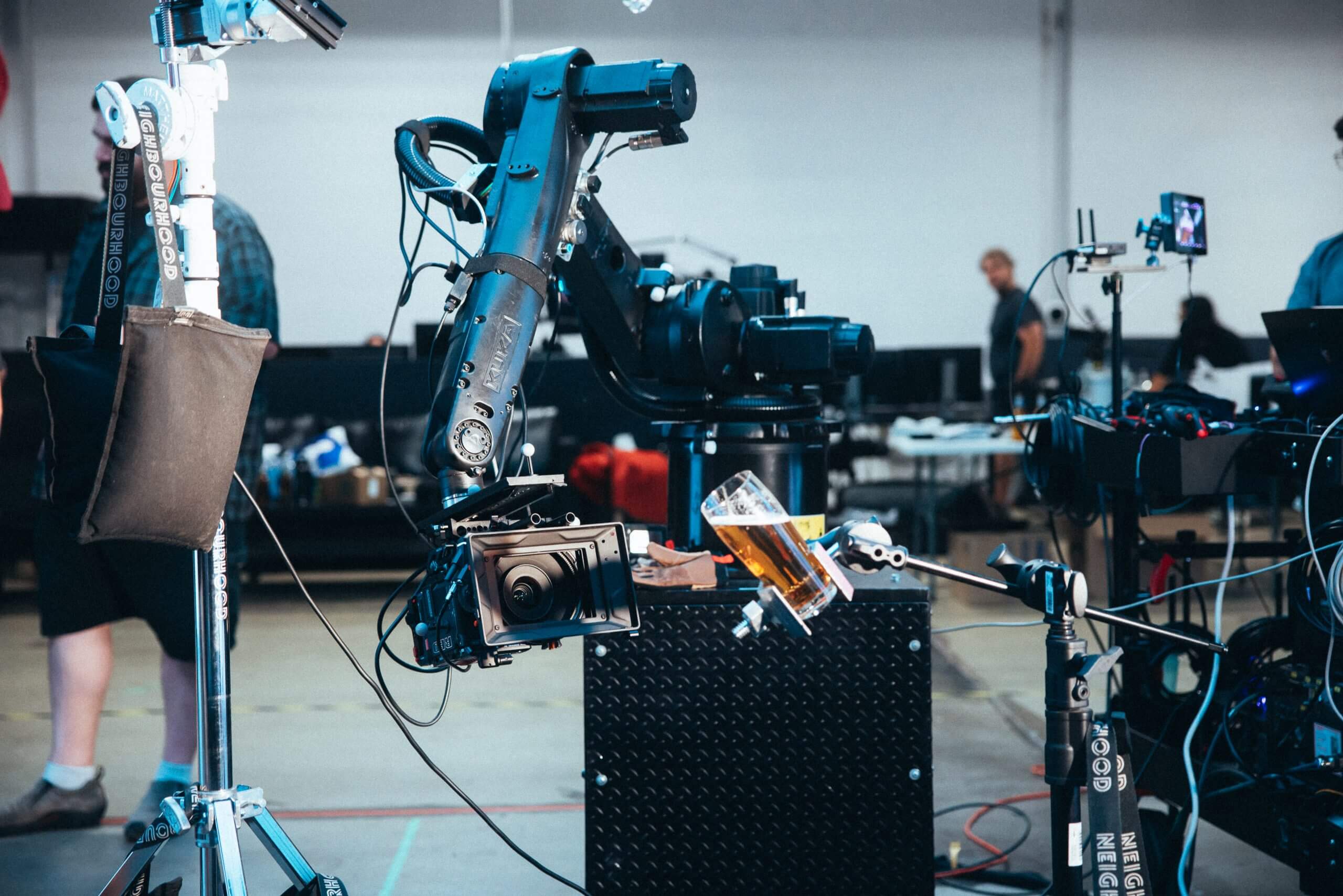 At Mars Moco, we specialize in producing robotic camera systems for film, television, and social media that can capture the finest moments of your brand. Our unique robotic arm system is designed to provide a seamless and effortless production experience, allowing our clients to take their creativity to new heights. Our robot arm rental service is available at Vaughan – perfect for capturing those special moments with precision and accuracy.
The robotic arms feature a wide range of components, such as focus, iris, and zoom motors. This allows us to create stunning visual content without additional setup or fuss.
Our team at Mars Moco takes pride in our ability to create immersive video experiences through robotics technology – no matter how big or small the project is! Our ultimate goal is to ensure our clients have access to reliable and powerful cameras that will easily bring their ideas alive on screen.